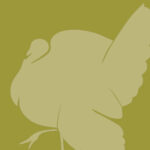 ROYAL PALM TURKEY
{ meleagris gallopavo }
Beautiful, very friendly, social birds with interesting personalities.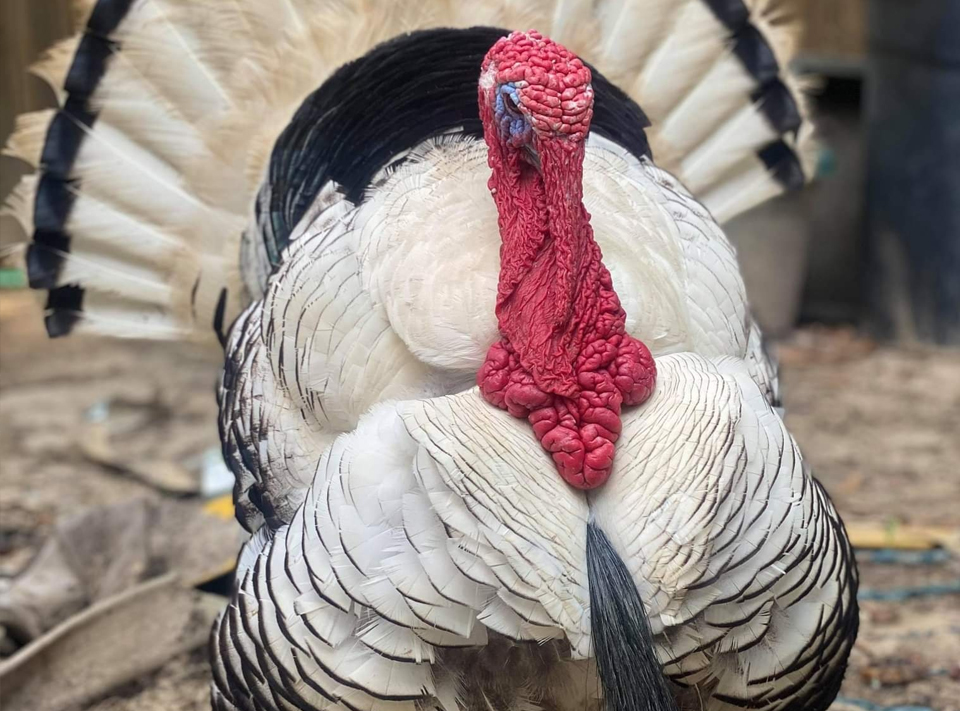 PROFILE
Hank was a donated pet from a local farmer. The family loved him but thought he needed to be around more people as he would often follow the family's car off their land and wander around to other houses trying to find people. You'll find him roaming around the sanctuary with a family or hanging out in the petting zoo – usually with the goats or bunnies. He really likes wheels and children, and he is constantly displaying, trying to "attract" humans as potential mates. His favorite treat is mealworms.
Royal Palm Turkeys are a rare, domesticated breed of turkey first seen in Lake Worth, Florida in the 1920s. Considered a heritage breed, some believe they originated from the United Kingdom. Royal Palm Turkeys can be found on small farms around the world.
APPEARANCE
Believed to be a cross between Black, Bronze, Narragansett, and native turkeys. An ornamental bird with a unique appearance, they are mostly white with shiny, metallic-black saddle feathers. They have black-tipped white feathers across their chest. Their throat, head, and wattle are red. They are slightly smaller in overall size than other turkey varieties.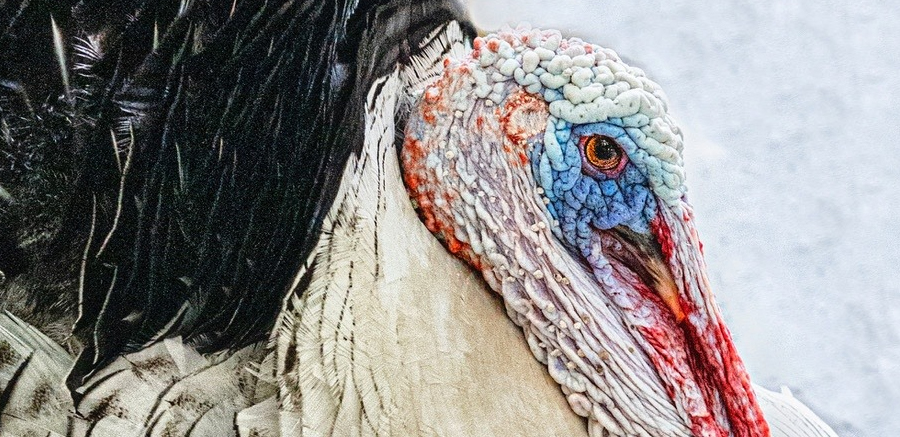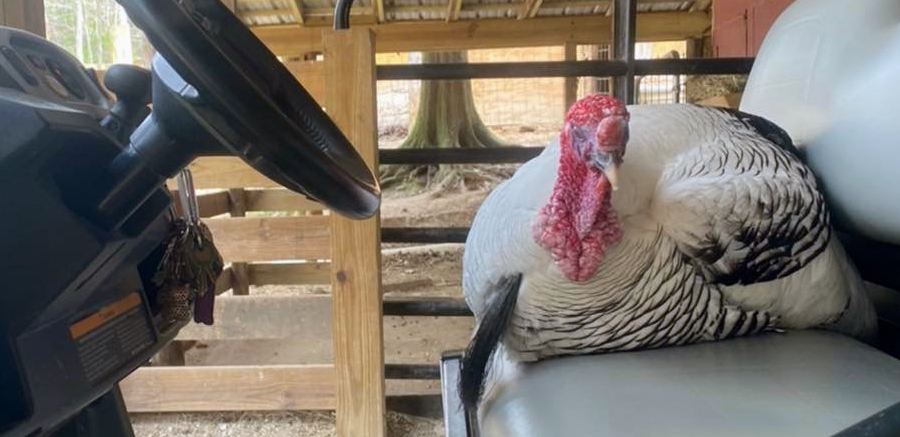 CHARACTERISTICS
A Royal Palm Turkey will feed on nuts, seeds, leaves, buds, and fern fronds. This breed also feeds on insects. In captivity, they have the same diet as farm chickens. They are excellent foragers, good fliers, and active. The males tend to be less aggressive than other turkey breeds.
Royal palm turkey hens can lay up to 100 eggs per year. If the eggs are not taken and she is able to nest and "brood," usually in early spring, 10-12 poults hatch. Eggs are creamy to light brown in color with a speckled pattern. A young female is called a "Jenny," while a juvenile male is referred to as a "Jake."