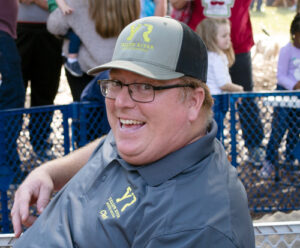 I am honored to be working together with Yellow River Wildlife Sanctuary. Even though I didn't realize it at the time, I have been preparing for this very adventure from when and where I was born. I grew up in Miami with chickens, ducks, and spent many weekends in the Everglades experiencing things that were to be written about in my environmental classes later in college. I moved away from Miami to Leesburg, Georgia, when I was twelve. I graduated high school there, and 3 days later I was in Fort Sill, Oklahoma. I enlisted into the Army as a Cannon Crewman. During my 8 years in the service, I did some really cool things. I lived around the eastern united states, jumped out of air planes and helicopters, and spent many months out of the year in the deserts of California and Texas. I lived in Germany for 3 years, and was deployed to the Persian Gulf for Operations Desert Shield and Desert Storm. During that time, I was always drawn back to my roots of exploring and observing wildlife no matter where I went. Did you know that hamsters are actually wild and live in the Persian Gulf region? Imagine our surprise when the rustling in our packages from home turned out to be one of those cute little rascals… eating the cookies that mom sent.
The swamps of the south or deserts of two continents held so many wonders from ants and scorpions to alligators and panthers. One of my fondest memories was in the Black Forest of Germany. In the dim light of the giant conifer trees and waist-high ferns came the thunder of hundreds of red deer that ran right by me. It was magic. Naturally, as I prepared to exit the military, I looked at all of the fields that I would love to apply myself to. I ran into a wildlife biologist, and after talking to him for a short time, I decided that this is what I wanted to be. I returned back to south Georgia and went to school at Darton College and Albany State University and earned my B.S. in Biology. The week of graduation I had an interview with Merck Chemical Company. After the interview, I happened to stop in the place that I had visited numerous times is a teenager. The Parks at Chehaw in Albany Georgia. I remembered that they have a zoo and thought, "They must do something with Biology and… Zoology." I went in to ask if I could shadow or volunteer and ended up giving them my resume. They called me that day for a position as a part time Education department.
That was over 18 years ago. I have found my passion and my calling. Working in a zoo or sanctuary combines all of the things that I believe make life interesting. I get to directly help with conservation and education. I get to solve very complex problems, and work with a team of highly skilled and dedicated team members. I have managed small groups of animals with the education department at Chehaw, and assisted with the rest of the animal collection at various times. I have developed very successful education programs, camps, volunteer programs, and policies. I was also on the zoo's emergency response team. I have even spent just under two years as the Guest Services Supervisor over ticket sales, concessions and gift shop. I was able to carry those skills over and further develop them at Bear Hollow Zoo in Athens Ga. I have been directly involved with implementing enrichment and wellness protocols and research for enrichment of bears in captivity. I have managed the captive wellbeing of many native to Georgia animals like eagles, owls, bears, alligators, snakes, and have been involved with zoo planning for the last 10 years.
I often get asked what my favorite animal is. That is a difficult question to answer. After thinking about it for a long time (… alligators, owls, beavers), my answer has to be… YOU, the people that I encounter. That is why we have zoos. I cant even make a dent into conservation by myself, but if we can inspire others to help out in any way, we can do so much more together. Who knows, the next Jim Fowler or Steve Irwin may walk through our gates. More importantly, thousands of school children can have the opportunity that I was lucky enough to have as a child. Youth today can not always ramble into the woods to explore, touch and experience the wild. A single experience can change us. It stays with us. The experience that they will get at YRWS will only make them and the world we share a better place.
Yellow River Wildlife Sanctuary has a long and wonderful story. I am glad to be able to assist with the next chapter. My goal is to have a world class facility that is dedicated to education, conservation, research and recreation. This will have a direct impact not only within Yellow River Wildlife Sanctuary, but on the community of Lilburn and throughout the state of Georgia.
I have been married for 31 years to my wife Jennifer, and have two adult daughters, Rachel and Sarah.
My hobbies include:
disc golf (I'm not great, just supper addicted to it)
vintage campers
target archery
medieval marshal arts (fencing and swordsmanship)
and trying to play the mandolin
ABBEY PATTON
LEAD KEEPER / YRWS PHOTOGRAPHER
Hey everyone! It's Abbey from YWRS. Although I've brought you fun videos and pictures of our animals while we continue construction it's time for you to get to know me!
I've been a zookeeper in some form or another since 2013, working my way from internships, to supervising Farm Yard areas, to becoming a full-fledged keeper working everything from bats to crocodiles. I relocated to Georgia from Memphis, TN, where I was employed at the Memphis Zoo. I'm so excited to be bringing everything I've learned in my career to the animals that call Yellow River home!
Some fun facts about me is that I enjoy wildlife photography, some of the pictures you've seen on our social media came right from me. Even though I work at a zoo, I also have one at home. I have several cats, reptiles, and a dog. My favorite animal is the kinkajou! They are related to raccoons and live in South America. Sometimes the smaller animals are cooler than the bigger ones.
The thing I look forward to the most is being able to implement enrichment for the animals, and this is something you the guest can help with too! Enrichment is giving the animals some type of activity to do. Whether it's providing a fun smell, playing hide and seek with their food, or introducing a toy for them to interact with. You can use these same ideas with your own pets at home. So, ready to help us celebrate bear birthdays and create some fun enrichment… then watch them play with it? Great, we are, too!
I'm excited and honored to bring my expertise to not only the animals at Yellow River, but to you, also! I always knew I wanted to be a zookeeper, and thankfully, I have been able to pursue my passion. I am especially excited to bring that passion here to these amazing animals, but also to this amazing community.
Make sure, if you see me around the park, don't be shy – say "Hi!" I love interacting with guests and inspiring people with the wildlife around us.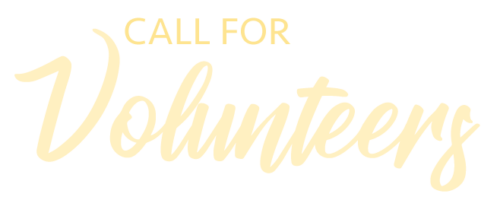 Interested in becoming a volunteer…  or "Exhibit Attendant," to be exact? As an exhibit attendant, you will be standing (or sitting) at a station outside of an animal exhibit to answer any questions guests might have about the animal or the sanctuary itself. The exhibit attendants will also make sure that guests are interacting appropriately with the animals (for example: not feeding animals, reaching through the fences, or climbing on railings). All volunteers will need to attend a training meeting prior to actually volunteering.
If you are interested in becoming an exhibit attendant at Yellow River Wildlife Sanctuary, please fill out the form in the link below.