DAILY ADMISSION
Parking is always free.
Children 2 and under are free.
At this time, walk-ups are welcome. We are also still taking reservations to assist in social distancing. If you'd like to reserve your tickets online, please use the link below to choose a day and time and make your purchase. Reservations can be changed or canceled – just give us a call before your appointment time. In hopes of reducing crowds upon arrival, we have spaced reservations at 10-minute intervals. Once you enter the Yellow River Wildlife Sanctuary, you are welcome to stay as long as you like. Upon arrival, please show your tickets at the window on the porch. *Please do not bring food for the animals. You may purchase feed cups ($6 each) in the Gift Shop to feed animals in the Petting Yard.
13 – 64 years old
GENERAL ADMISSION
65+ / active or veterans
GENERAL ADMISSION
3 – 12 years old
GENERAL ADMISSION
ANNUAL MEMBERSHIP
Save when you purchase our Annual Membership. You'll enjoy unlimited regular Daily Admission. Purchase your Annual Membership in-person in our Gift Shop.
Please note that adults named on Membership cannot be transferred (adult membership is not sharable).
Card (or picture of the back of card) must be presented upon arrival.
EACH ADD. FAMILY MEMBER UNDER 18
HOURS
THURSDAY – MONDAY
closed Tues & Wed
10 am – 5 pm
(last admission at 3:30)
See Holiday Hours
We are closed on:
Thanksgiving
Christmas Eve Day
Christmas Day
Easter Sunday
WEATHER
Please note that Yellow River Wildlife Sanctuary is an outdoor venue. You may cancel your tickets, for any reason, online or call us before your reservation time for a full refund.
BEFORE YOU VISIT

Bringing food for the animals is not allowed. You may purchase feed cups in the Gift Shop to feed animals in Petting Yard.
Strollers: are allowed, but know that most of our trail is a natural dirt path.
Wheelchair Accessibility: Our park trail is a combination of paved and natural dirt paths. The first 85% of the trail is paved and the remainder is packed gravel.
Anyone under 17 must be accompanied by an adult.
Pets are not allowed. Please do not leave them in your car while you are at YRWS. Service Animals must be registered prior to admittance. Please call ahead of your visit or see a staff member before purchasing tickets.
The following are not permitted at YRWS: skateboards, skates, bicycles, scooters, drones, balloons, straws, tobacco/vaping products, glass containers, alcohol and weapons of any nature.
DURING YOUR VISIT

Please supervise children at all times.
Do not smoke or vape.
Eat only in designated areas.
Refrain from loud noises, fast movement, and climbing.
Do not taunt or throw items at animals/into enclosures.
Touch animals ONLY in the Petting Zoo area.
Shirts and shoes are required at all times.
Do not climb or reach through enclosures, fences, barricades, etc.
Please do not feed the animals – they are on specific diets to help them remain healthy.
Stay on marked trails at all times.
Adhere to posted signs throughout facility.
Be courteous and respectful of Staff and Volunteers.
Place garbage and recyclables in provided bins.
Yellow River Wildlife Sanctuary is not responsible for: lost or stolen items; injuries or accidents. We reserve the right to escort from the property (without refund) any individuals acting in ways deemed harmful or disrespectful to our animals, staff, property or other guests.
Did you know that washing your hands often while at Yellow River Wildlife Sanctuary is beneficial to the animals here, too?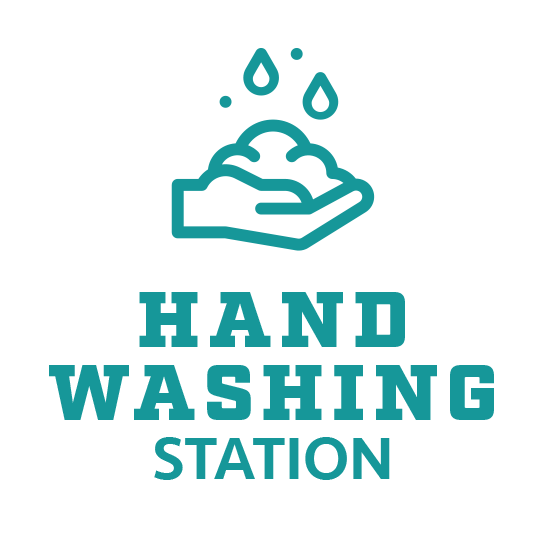 Look for these signs at our entrance and throughout the sanctuary.
GEM MINING
Gemstone mining is fun for the whole family. Use our water-powered flume to find Emeralds, Rubies, Sapphires, Topaz and more! Available for purchase during online checkout.
PAYDIRT BAG
$10 each