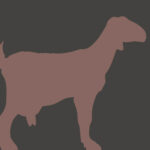 NUBIAN GOAT
{ capra aegagrus hircus }
Nubians produce the most flavorful milk, high in butterfat which makes it desirable for cheese production.
PROFILE
Poofy is the smallest Nubian goat and the first to wander away from the others. Loofy has brown around his eyes. Doofy has white "dots" or spots on his black coat. Greg is the brown goat without horns. He, along with the other Nubian goat, will come right up to you expecting food but does enjoy a good scratchy. We also have a few Kiko goats. Kyle is mostly white with brown spots on his head and lower body.  Squirt is mostly brown with black and white patches. They were donated to us from a local Georgia farm.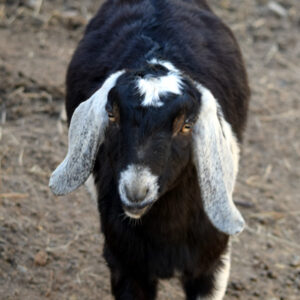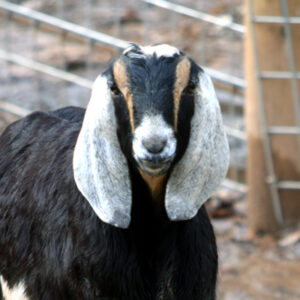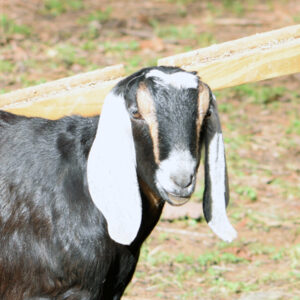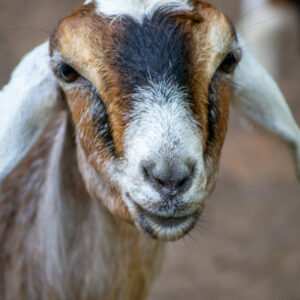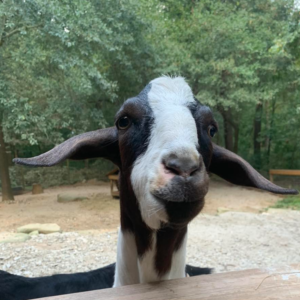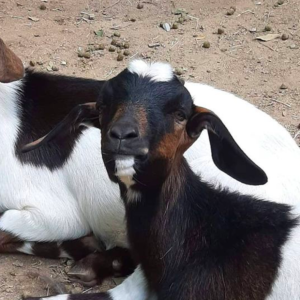 Developed in Great Britain with origins in the Middle East and North Africa. European settlers brought them to North America as a source of milk and meat.
APPEARANCE
Nubians are large goats, weighing as much as 300 pounds. Most easily identifiable by their long, lop ears that could extend past the length of their noses. Speaking of which, their raised, rounded "romanesque" noses are also indicative of the breed, and provide a very regal appearance. They have coats of short fur that include a broad variety of colors and patterns including white, tan, brown, black, cinnamon and rust. Like all goats, they have square-shaped pupils allowing them to see 320-340 degrees, aiding in their ability to spot a threat. They also have two-toed hooves which help make them great climbers. Most have had their horns just after they are born so they do not risk infection or having them get caught.
CHARACTERISTICS
Nubian goats are the most popular breed of dairy goats. This is because they produce the best tasting milk, rich in butterfat. They spend their days grazing on grasses, leaves, twigs, shrubs and vines. To gain hierarchy within a herd, does or bucks may head butt, bite or rear up onto their hind legs to fight with others. When not fighting for position, they are very social and enjoy the company of at least one other animal, be it another goat, a horse, cow, pig or a dog. 
A Nubian goat's favorite companion is a human. They will bleat and run to their favorite humans and enjoy human interaction and affection. Nubians have a very calm, peaceful demeanor and are very trusting and accepting of most humans.